Connections Matter in Virtual Admissions Events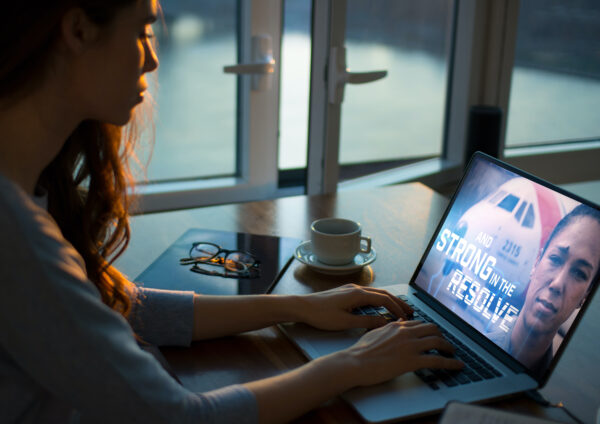 Deciding on what college to attend is a different journey for every student. But typically, the decision comes soon after, or even during, a deeply memorable on-campus experience. That makes admissions events beyond critical to sustain or grow enrollments.
Open houses, admitted student days, and campus visits must be executed with authenticity, customization, vibrancy, and genuine human connection. No easy feat. And no longer an on-campus option during quarantine. How do institutions continue to deliver on meaningful events virtually?
When you combine higher education enrollment expertise and live events savvy, it's more than possible. It happened!
For the United States Coast Guard Academy (USCGA) enrollment isn't just about a college degree, it's also about enlisting to serve our nation. The Academy's traditional in-person admitted student event is emotional for future cadets and their families, critical for the safety of our country, and effective in gaining commitments.
That means the Academy's admitted student virtual experience needed to deliver equally emotional connections.  Heartfelt guidance from leaders and current cadets from various locations, comfort and ease to have every little and big question answered, and powerful inspiration to commit to four hard years at the Academy followed by a five-year military commitment.  Understanding the need to connect prospective cadets and their families with the Academy, we created a virtual experience that included a host, pre-produced video clips, live panelist discussions with 14 USCGA representatives located across the country and interactive Q&A sessions.  Addressed and developed in less than a month, the all-remote event delivered:
Sustained engagement for three hours from more than three hundred admitted prospects and their families from their homes across the country.
High impact and brand-centric videos help inspire future cadets of the USCGA during the virtual event. New content was created utilizing existing footage. Additional videos were emailed to prospects soon after.
Hundreds of questions ranging in personal to programmatic were submitted, assessed, and answered during the live event. Instructions on how to ask questions and contribute comments were shared with attendees to provide responses and build engagement.
Multiple live views of the New London campus were offered to bring the on-campus feeling into the virtual experience.
A range of panelists – leadership, alumni, and current cadets – from locations on-campus and at sea were seamlessly integrated into the virtual experience, prepared to offer their stories with conviction on camera through remotely produced capabilities.
The virtual event is delivering on its goal to deepen connections to the Academy and produce commitments to enroll and enlist. One element of a comprehensive enrollment marketing plan, the virtual admissions event culminates multiple touch points of a compelling institutional brand story.
An Investment to Evolve Your Admissions Experience
When campuses reopen, an engaging and effective online admissions event can build more community and more connections with your prospective students, their families and your brand.  The inspiration and the takeaways that come from visiting in person can be cultivated in remotely produced experiences. Reaching prospects from the comforts and convenience of their homes with dynamic and engaging content can build rapport and trust that's needed to continue on their college-decision-making journeys.
Perhaps your college or university could use virtual events support as campuses adjust to new cultures of health and safety and high school visits need to be reimagined. Reach out and let's connect. Human to human.
To talk about how PS&L can evolve your admissions event experience, contact Janet Sieff (412-904-3133).