Keep Your Team Eager to Learn More.
Designed to ensure the investment in training doesn't end when your staff development workshop ends. We value the time and commitment that teams make to improve their recruiting skills. Our portal provides resources and best practices for your continued enrollment development.

Extend That Workshop Energy.
The Training Portal is an on-demand complement to the SMART, Yield Boot Camp, and Customer Service workshops. Ideas learned during sessions grow here as a comprehensive, go-to resource.
Key Features
Video and downloadable resources to educate and motivate
Digestible content to learn at your own pace, on your schedule
A range of topics focused on your skill level and growth areas
Updated continuously with changing trends in higher education
In-depth learning that is optimized through several, related lessons
Opportunities for content retention through quizzes and homework
Requests for additional resources and new lessons are encouraged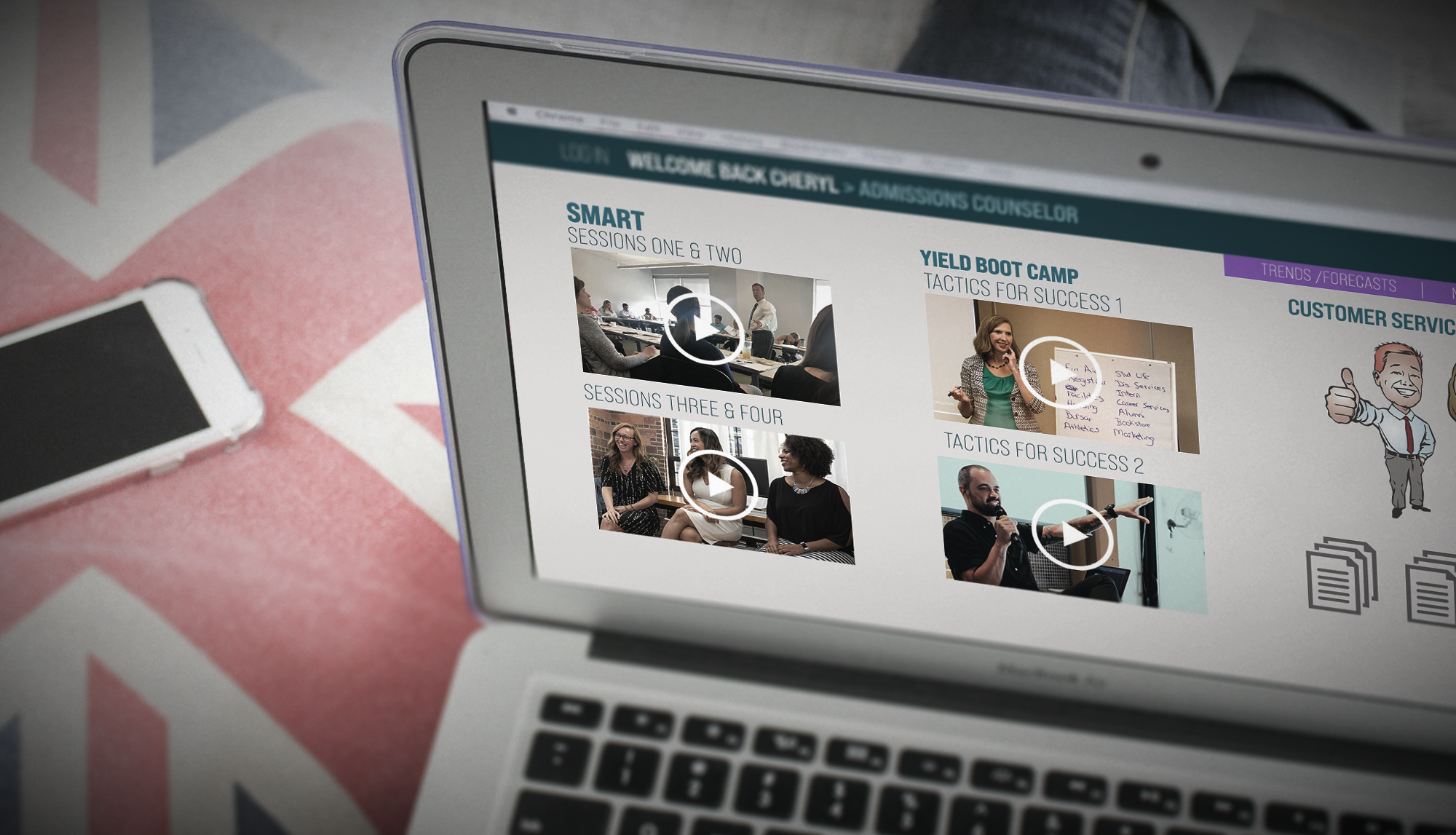 Strong teams never stop learning.