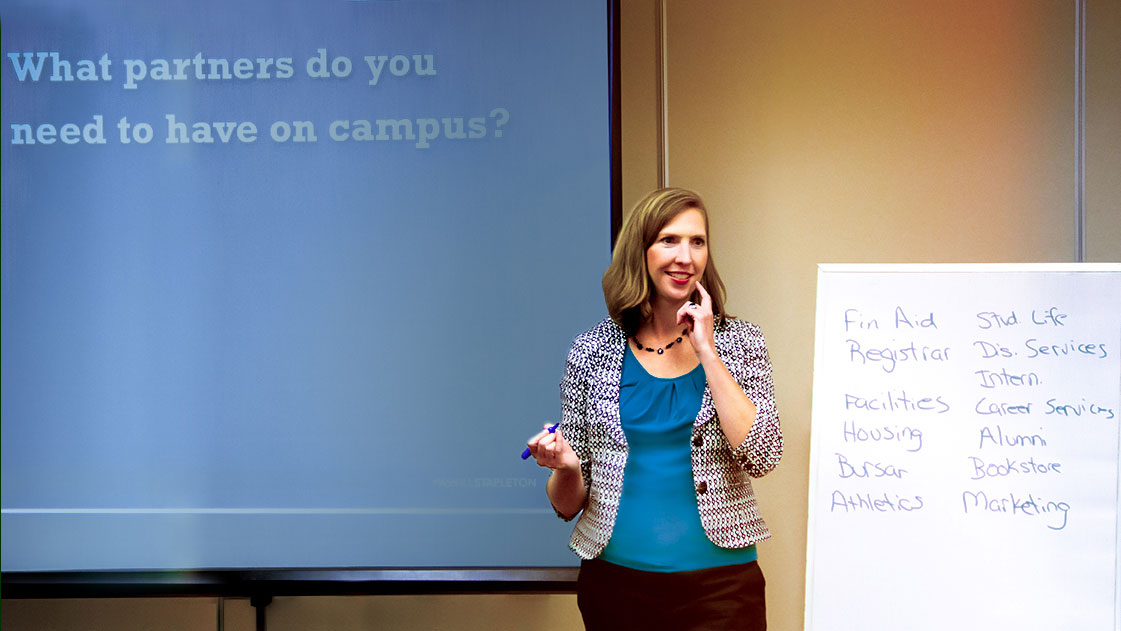 Maximize the Effectiveness
of Your Admissions Team
This program is designed to support better enrollment outcomes by analyzing your institution's specific enrollment situation and strengthening the core skills needed to develop relationships with prospects and communicate effectively. SMART workshops are also available for admissions reps who recruit adult and graduate students.
Customized to your team's needs
Learn more about our SMART workshop.
Invest in your recruiters to build better relationships and motivate students to apply, deposit, and enroll.
Thanks so much for a wonderful workshop; you have given us much to think about. I have already seen changes in the recruiters, and we are excited to begin applying our knowledge.
Positive and specific content for admissions leaders to keep recruiters on the right track for success.
One essential marketing tactic that has made an impact in admissions and recruiting outcomes for decades: professional development.