Agency's Journey to Drive Value from AI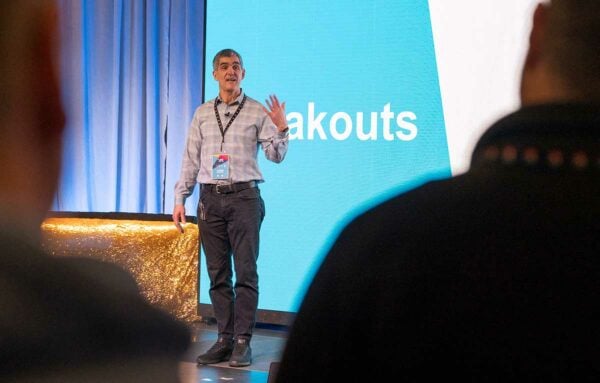 JPL's 34-year journey can be summarized in our brand line "Relentless Evolution."
More importantly, our brand line guides us in helping our clients relentlessly evolve to win in the marketplaces where they compete. Relentless Evolution today means responsibly adopting AI in collaboration with our clients.
To do this, we're sharing our Agency Point-of-View (POV) on our use of generative AI with everyone we work with. Our AI POV puts client confidentiality, brand safety, and ethical considerations first. It makes transparency absolute, and we're now discussing AI with clients every day to ensure we are following their guidelines and direction.
Aligned with our POV, JPL is integrating AI across our agency to help our people create marketing campaigns, websites, live experiences, and other solutions to get better results for our clients. Our consideration of AI focuses on three primary outcomes: personalization, automation, and creativity.
AI technology can enable us to create more personalized experiences for target audiences by analyzing vast amounts of data and helping us tailor content to specific audience segments. This level of personalization creates deeper connections between brands and consumers, leading to increased engagement and conversion rates.
AI also equips us with automation tools that help us streamline repetitive tasks and optimize our workflows, freeing up valuable time for our team members to focus on strategic thinking, ideation, and innovation. By automating the more mundane and time-consuming tasks, our team can explore and evaluate a larger number of creative possibilities and better select an approach that will grab the attention of targeted audiences.
To integrate AI throughout our agency, JPL has established a cross-functional team of AI Pioneers. This team participates in a structured educational program providing a common knowledge base and adoption approach across our various departments. The team members act as frontline consultants, piloting and adopting AI tools, scaling AI usage, and upholding our POV and Responsible Use Policy.
As communications and marketing professionals, we recognize the power of the language, images, and video we create to educate, influence, and drive change. With AI, we know that our collective responsibility demands that each of us be extra attentive to the inaccuracy, bias, and potential harm that can be output from non-human technology. We also know that our clients are counting on us to help guide them when it comes to copyright limitations and other considerations when choosing to use AI to generate content.
As JPL continues our relentless evolution, we will evolve with our clients and everyone we work with to integrate AI to generate value and growth while being responsible and compliant. To be sure, AI is rapidly being adopted across all industries, and we all need to stay current to be competitive. Toward that end, we will modify our POV as needed and continue to discuss these new possibilities with our partners and clients.