Paskill to Show High-Tech, High-Touch Strengths at AMA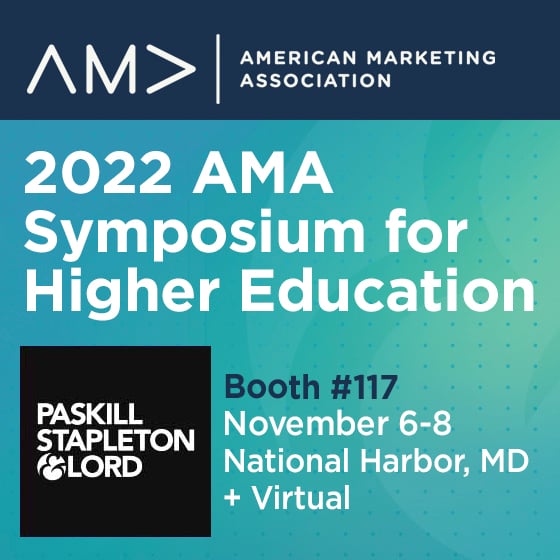 Paskill will join hundreds of higher education marketers next month with a return to an in-person presence at a high-profile national industry conference.
Ryan Pudloski, Vice President of Interactive, and Cathy Donovan, Agency Marketing Director, will represent Paskill during the 2022 AMA Symposium for the Marketing of Higher Education held in National Harbor, Maryland, and virtually, Nov. 6-8.
Located at Booth #117, Paskill will combine the comprehensive agency's high-tech capabilities with its high-touch personal approach to enrollment marketing by engaging attendees with virtual campus tour demos and providing a fun residence life experience.
"Paskill has been growing enrollments and brands for colleges and universities since 1986," says Jim Paskill, division president, who will also attend a portion of the conference with JPL President Luke Kempski. "We evolve our high-tech marketing strategies for clients constantly while also championing actual relationships with prospects and families."
AMA attendees will have the chance to win free VR goggles (MetaQuest 2) at the PS&L Booth and enjoy a range of higher ed-themed die-cut stickers to trade with friends.