Six Higher Ed Advertising Awards Won for Six Esteemed Clients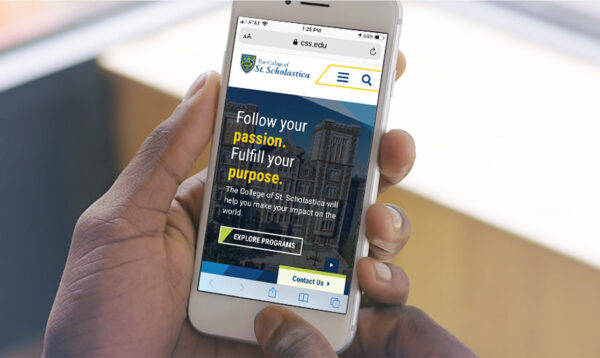 As the demand for students intensifies, colleges and universities across the country continue to need the most effective enrollment marketing possible to succeed. A range of recruiting services Paskill provides its higher ed partners – from social media content to paid campaigns to enterprise websites – have been recognized by industry peers.
From over 2,000 entries representing more than 1,000 institutions, Paskill received six top prizes (four golds, one silver, and one bronze) for six esteemed clients during the 37th annual Educational Advertising Awards.
From Connecticut to California, Paskill's award-winning partnerships include: the College of St. Scholastica (website), Kansas Wesleyan University (website), San Juan College (social media), Southern University of Health Sciences (digital advertising), the United States Coast Guard Academy (integrated marketing campaign), and Upper Iowa University (digital advertising).
Judges for the Educational Advertising Awards consisted of a national panel of higher education marketers, advertising creative directors, and marketing and advertising professionals.
"We applaud the teams responsible for winning these awards on behalf of our partners as well as for delivering real results to these institutions," says Jim Paskill, president of PS&L. "Both quality creative and tangible results drive our designers and strategists, as well as our reputation."