First-Gen College Student Website Audit
Start with Paskill's First-Gen College Student audit: a targeted look at the factors within your digital ecosystem affecting the success of first-generation college students.
How Paskill's First-Gen Website Audit Works
We start with a full crawl of your website and associated analytics, to understand the scope of your digital ecosystem.
We pair this crawl with a manual review of content, UX design and accessibility.
We then measure your site's performance against seven key factors that influence the user experience of first-gen students.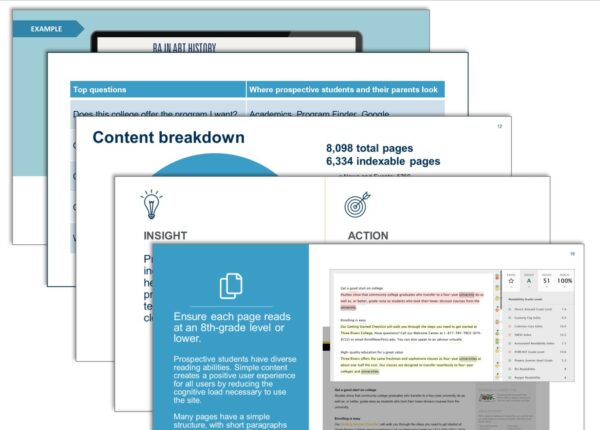 You'll get a detailed report of audit findings, plus a prioritized list of action items ranked by effort and impact.
Empower your team with actionable insights that you can act upon right away. Build empathy and advocacy within your web governance teams, and make a real difference to the students you serve.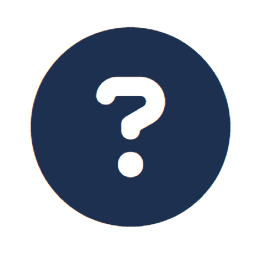 What is a First-Gen College Student?
First-generation college students are students whose parents or guardians did not complete a four-year college degree program, according to the Center for First-Generation Student Success. Watch our recent webinar to learn how first-gen students navigate higher ed websites.
In Their Own Words
We asked our test users: "What does it mean to be a first-gen college student?" Hear their candid responses.
The Importance of First-Generation College Students
First-generation college students are an important audience to colleges and universities. In fact, one-third of all students enrolled in U.S. post-secondary institutions qualify as first-generation college students. Signal your interest in the comments.
One-third of first-gen college students leave school within three years. That's a far higher drop-out rate than that of peers who have parents with college experience.
Are colleges meeting their needs, or making it harder for them to succeed? We wanted to find out. That's why Paskill spent over a year researching first-generation college students' online journeys to higher education. Put our research to work for your college or university website by performing a digital audit with Paskill.
Download Our White Paper
Enter your contact information to download our white paper, "Building Belonging for First-Generation College Students." Hire our experts to present this research to your team. Signal your interest for an audit, speaker, or more in the comments.