Five Tips to Enhance Your Admissions Team's Performance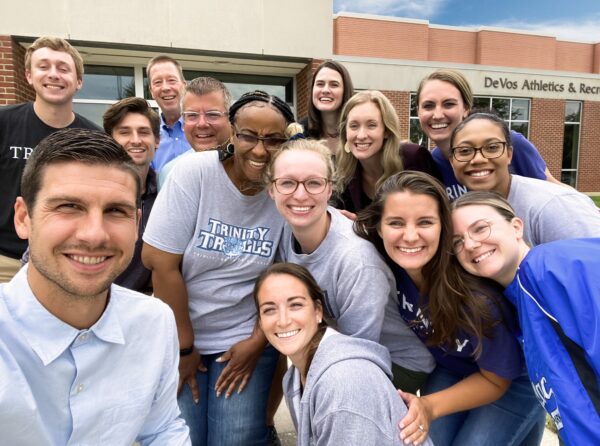 Admissions leaders, are you doing all you can to position your team for enrollment success? The stakes are high.
According to HigherEdDive, nearly 300 U.S. and foreign colleges have open seats for fall 2023. However, this is just one verse in an ongoing song.
The Hechinger Report states that the proportion of high school graduates enrolling in college has dropped from 70% in 2016 to 63% in 2020.
Additionally, there are 4 million fewer students in colleges and universities compared to a decade ago, attributed to various factors such as demographics, cost, and skepticism regarding the value of a degree.
In response to this changing landscape, college admissions offices must adapt to enroll new students effectively.
Paskill's VP of Consulting and Market Research Dave Black partnered with Dr. John Chopka of Messiah University to share valuable advice during the Council for Christian Colleges & Universities Multi-Academic Conference in Florida.
Black says, "This changing environment demands a new approach to staffing, training, and retaining your enrollment team."
Here are five key strategies to enhance your team's performance:
1. Revise job descriptions:
Clearly define the role and expectations of admissions counselors. Hiring a recent graduate with a love for the school is not enough. Determine the competencies required for success in academic sales by aligning job descriptions with on-the-job experiences.
2. Change your hiring process:
Once you know the desired skills, change your hiring process. Instead of focusing on personality and knowledge of the college, evaluate candidates based on time-management skills, relationship-building abilities, and persistence.
3. Provide effective training:
Move beyond internal processes and task-oriented training. Provide competency-based training that equips counselors with the skills necessary to execute their responsibilities effectively.
4. Invest in local relationships:
Avoid diluting marketing efforts by casting a wide net geographically. Focus on marketing effectively within your primary and secondary markets, as local relationships are crucial for enrollment success. Engage with student influencers, visit feeder schools, and build rapport with students' parents.
5. Reframe performance/career conversations:
Align performance reviews with the new expectations set and keep talking about ways to reach goals, even if that means establishing new goals. And instead of viewing their role as entry-level with high turnover, emphasize a career path within your institution. By assigning mentors outside reporting chains, counselors gain diverse perspectives and grow professionally.
Building a stronger and more effective enrollment team requires the right support. For a deeper understanding of how we can assist your enrollment success, feel free to contact us.