The New Recruiting Environment: How to Navigate Unprecedented Challenges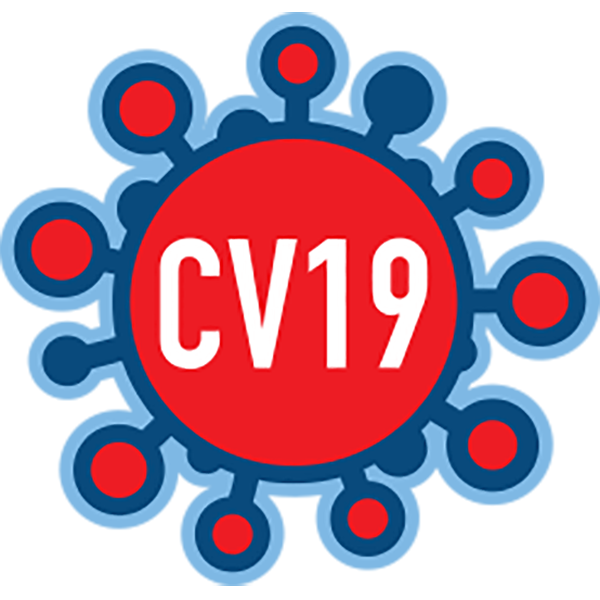 Higher Education is playing an important part in curtailing the spread of COVID-19 by closing campuses across the country and swiftly pivoting to online learning.  The impact of these health and safety measures on colleges and universities is extensive and developing, but for Admissions Offices, these precious months to secure commitments have become even more precious as on-campus visits, large events, and in-person gatherings are on pause.
Even as the industry evolves to this new normal, admitted students will still choose a college.  Decisions may be extended or made without returning to campus, but decisions will come. As a resource to you, Paskill Stapleton & Lord enrollment marketing consultants offer their guidance on recruiting during a pandemic.
Gen Z is Ready for Virtual Recruiting 
While it all feels like bad news, there is some good news because of what we know about this generation.
Gen Z likes face-to-face interaction, and that includes across a screen
They live on social media
A social media friend is a real friend
Video is the first go-to online
The dozens of colleges we work with are doing more with social media and investing more in video, video conferencing, and virtual tours. Gen Z represents the traditional undergraduate, many of your transfer students, and many of your graduate prospects. This is an opportunity to engage with Gen Z with their preferred technologies. It's also time to return to more voice calls than before the outbreak. If you are not meeting parents face-to-face, a phone call may be the next best thing right now.
Social Media is Now Major Social Support
When social distancing in real time is encouraged, social networking online has become a highly popular alternative for all audiences. So how do you adapt your admissions social media strategy for more than coronavirus updates?
Campus visit events, tours, and admitted student gatherings will be impacted in the coming weeks. We know GenZers are creative, crave interaction, and are tech savvy—your social media must address these traits, especially during yield.  Social media content has always needed to be engaging; the same go-to strategies still apply but move now toward the context of this new normal.
Don't forget your undergraduate adult learners and graduate students in this mix. Many are now working from home or possibly out of work. You may be able to reach them with social media ads to create awareness for your institution. Engage those already in your funnel with more targeted posts and of course, personalized direct communication.
Engage your current students, even if not on campus, to share what they love about your school. And when you host any online chats or Q&As through webinar platforms, Facebook Live, or Google chats make sure to utilize the video component. Seeing faces, even through screens, builds connections and rapport.
Shifting Media Habits, Shifting Enrollment Marketing Strategy
Out-of-home advertising (billboard, public transit, cinema) effectiveness will be directly impacted by the fact that there are fewer daily commuters on the roads and rails. What should you do?  Shift media dollars away from out-of-home (at least temporarily) and into digital marketing properties which will be less impacted.
As more and more are working from home, there has been a significant shift in device use. This is an effective way to keep top of mind with all your audiences. Desktop/laptop usage is up. In fact, for the past couple of weekends, desktop/laptop use was up over 50% nationwide. What should you do?  Consider shifting digital media dollars to more friendly desktop/laptop ad inventory.
Viacom has reported a large increase in "binge watching" as millions of people are spending more and more time at home.  What should you do?  Take advantage of this captive TV audience through Programmatic TV (aka CTC/OTT).
PS&L can guide your media and marketing budget. While your admissions team can't be on the ground as normal, your advertising efforts can reach your prospects where they are.
Make Working Remotely Really Work
Recruiting and building relationships cannot stop, even if working off campus. Summer melt from those who have made a college decision is still a factor.
Directors, are you prepared to motivate and guide your team as they work from home?
Communicate!  The key to productivity is communication, especially in a remote environment. Look at your technology and find the best way to stay connected.
Set clear expectations.  Even though the team may not all be in the office, this is still a workday and daily/weekly goals and maintaining a consistent schedule are important.
Confirm access to technology.  Your database, video conferencing, CRM database, even instant messaging tools. For your team to be productive, they need access and constant connection.
Keep spirits high. These are challenging times, but there are ways to stay positive. Reward your team for their efforts and progress.  Think virtual pizza party or even virtual cocktail party (at the end of the day of course!)
Admissions counselors, you aren't strangers to working outside of the office. The remote work facing us during the outbreak is obviously much different. To be productive and continue building relationships with prospective students will take focus, great communication with colleagues, co-workers, and families, and a little organization.
Create a designated work space. If possible, dedicate a specific room or even a surface as your home office. When you leave work at the end of the day, you can relax in a different space.
Take breaks. Go outside for fresh air or talk with someone outside of the office. If you usually eat lunch with a friend, continue to do that, virtually.  Frequent breaks can recharge you and keep you productive.
Stay responsive. In the best of times, prospective families are anxious about college decision making.  Continue to be available and proactive in answering questions. If you can have your office calls forwarded, do so. If not, check voicemail, return phone calls, and make sure prospects know how and where to reach you.
Stay Positive, Stay Connected
While this is a serious time, and actions are being taken quickly to prevent the spread of the virus, there is an opportunity think and act outside of conventional recruitment measures and adopt some new practices. To recruit during a pandemic, we must make the adjustments in what we do, the media we use to do it, and still be strategic in our thinking and our plan.
PS&L offers online trainings for staff development, supports virtual visit opportunities, and consults on communication strategies for admitted students.   For over 30 years, and during many national and world crises, we have supported the enrollment marketing of our higher education partners. Evolving to the needs of the day is what we do best. While we are all in a completely new business environment, PS&L is committed to providing our partners with meaningful enrollment marketing support and innovative solutions.