Why Building a Better Brand is an Inside Job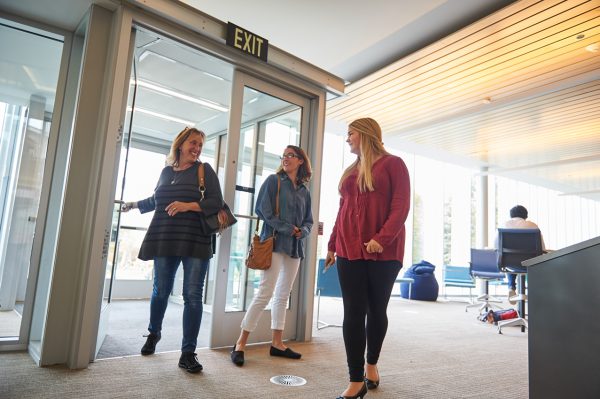 Colleges and universities spend millions of dollars each year on external marketing campaigns to build a brand.
Think outbound marketing (digital ads, social medias, publications, radio, outdoor, TV, print ads, emails) and even inbound marketing (blogs, search engines, social media).  But what level of attention and investment is being committed to internal audiences such as faculty, staff, current students and alumni? They cannot be overlooked.
Here's why: internal marketing is important because faculty, staff, and current students are some of your best brand ambassadors.
Internal marketing is the best way to help faculty and staff connect with who you are, what you are selling, and the promises you are making to prospective students and donors. Improving internal engagement will allow your internal audiences to understand your college's goals, vision, and brand messages.
Brand building requires a campus focus that will create a culture at your institution. Every stakeholder should understand what it means to build the brand and what definable role they have in brand building. How each person on campus presents the institution or their program can either reinforce or diminish the brand.
It's about creating a culture with education and training. When everyone is on the same page, the institution speaks with one voice. This amplifies your brand in a very crowded, highly competitive marketplace.
Here are five strategies to successful internal brand building:
Align internal and external messages and provide workshops for your internal audiences. Help stakeholders understand your brand and see it as more than words. Empower faculty and staff to be your brand ambassadors as they engage with internal (current students and colleagues) and external audiences (prospective students, parents and influencers) on a regular basis.
Identify a point person. Without specific roles and assignments, little gets accomplished.
Create ways to share and communicate across campus. There is a difference between informing the faculty and staff or communicating with faculty and staff. Informing is a one-way sharing of information. Communicating is a conversation, a two-way exchange. Stop informing and start communicating.
Reminders at departmental meetings and faculty meetings. This is more than just remind, but "show and tell." Show the results and how input from others was used. Think publications, ads, social media, etc.
It's alive – live the brand every day and recognize employees for doing so. Modeling the brand with every action and interaction must become second nature. The reality is, you probably "live the brand" more than you realize. Recognizing these actions will encourage others to be more thoughtful in how they too can demonstrate the brand. For example:
For a school where faculty engagement is a key brand message, highlight and feature students and faculty members presenting at a conference together.
At a convocation, the president recognizes the director of career services for taking students to a Rotary meeting as a demonstration of networking.
At monthly staff meetings, employees are encouraged and acknowledge specific student/staff interactions that demonstrate the brand.
With a strong internal marketing strategy, your stakeholders will understand who you are, your marketing goals, and exactly how they can contribute and be brand ambassadors.
Brands are not built in a day. But prioritizing internal marketing can create the brand-building momentum needed to make your brand messages relevant.
Paskill Stapleton & Lord works with colleges and universities across the country to not only identify brand messages, but enhance campus cultures where living and sharing the brand is everyone's responsibility.