Careers Publication Recognized, Engages Prospects and Parents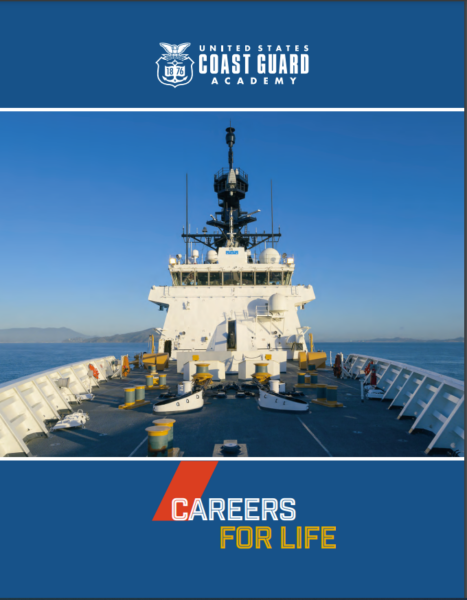 As costs for college continue to be a major concern for prospective students and families, parents' role in decision-making is more significant than ever.
Inside Higher Ed reported on research citing that almost half of the students polled rank parents as one of their top sources to learn about the admissions process.
During the 2023 CUPRAP Conference, several institutions discussed new marketing roles dedicated specifically to communicating with parents.
And what are parents looking for in a college for their students beyond cost? Safety, wellness, and belonging, of course,  but also finding a job after graduation, which for many students can be difficult.
According to the University of Washington (UW), "it takes the average college graduate three to six months to secure employment after graduation." Colleges know the topic of employment is important to their audiences, only how that information is shared may not be as compelling as possible.
When those outcomes are communicated through visuals and stories, a deeper level of engagement can be established for both parents and students. Print also has staying power—on kitchen tables and shared living spaces—lingering longer than the swipe of a digital ad alone.
"Careers for Life" is the award-winning publication, produced by higher education enrollment marketing agency Paskill, that captures the United States Coast Guard Academy's life-changing academic opportunity and what that commitment means for students, families, and our nation.
In 12 vibrant pages, the publication conveys the excitement of the Academy learning adventure to high school juniors and the unparalleled value of the degree to their parents.
Consider all the Academy has to offer:
– the nearly 150-year history of a highly selective, professional college that charges no tuition
– a spectacular waterfront campus
– a transformative leadership journey on land and sea
– education, skills, and character development to help graduates lead in the service of their country and humanity
– the guarantee of a challenging and rewarding career as an officer upon graduation.
That's a lot to pack into 12 pages. But working closely with Susan Bibeau, director of marketing communications for the Academy, the Paskill team pulled it off flawlessly. So flawlessly, it was recognized with a gold medal in the 38th Annual Educational Advertising Awards—one of five awards Paskill won this year.
From the beginning, Bibeau had clear expectations for the project. She wanted the publication to focus on career paths immediately available to Academy graduates and for those paths to feel attainable.
How Coast Guard careers transfer to civilian life was also important to spotlight as well as the Coast Guard mission—that no matter what career you enter, you're always living with a sense of social purpose, whether saving lives, enforcing laws, protecting the nation, or serving those in need.
Senior Graphic Designer Rosanne Jennings explained her approach, saying, "From a design perspective, the goal was to create an aspirational piece—to show what career outcomes look like during and coming out of the Coast Guard Academy. One can read about them any time, but seeing a 'picture book' of the numerous possibilities takes it to another level."
The viewbook hits its aspirational stride right out of the gate. Here are the first four lines of text on the opening spread:
Live the Life You're Meant to Live
Be the Leader You're Meant to Be
Make the Difference You're Meant to Make
The U.S. Coast Guard Academy
develops leaders for America.
"Those lines may not resonate with every high school junior, but for the typical top-shelf Coast Guard Academy candidate, they're likely to hit home," said Allan Pettit, senior copywriter.
Added Jennings, "What pleased me is, the stellar yet brief headlines reinforced the messaging conveyed by the images on each spread. This allows for skimming, which is so important. Combined with photography and layout, the essence of the piece is easily absorbed: an elite education, Coast Guard roles and missions, leaders of character, and careers of purpose and meaning. And it accomplishes its goal: It inspires."
Pettit concluded, "Plus, it's beautiful. It's a beautiful, informative book, the kind of book you want to revisit. And while making a great first impression is wonderful, it's even better when your recruiting tools can make great second and third impressions, too."
One final note. You don't have to be the United States Coast Guard Academy to create a compelling print piece that tells your story in a way that breaks through the clutter. Paskill can help you create collateral that lasts.