Cutting-Edge Lab Unleashes VR and AR Potential for Enrollment Marketers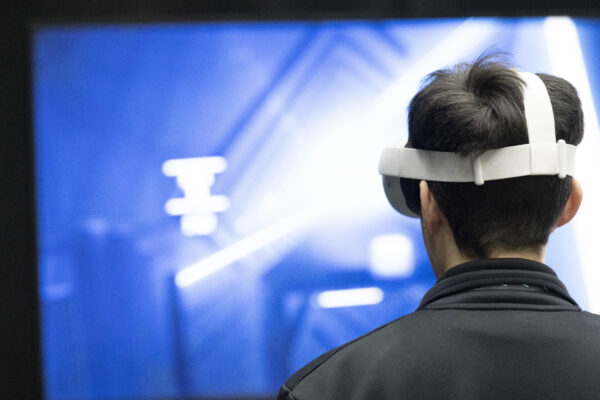 Higher education enrollment marketing firm PASKILL, in partnership with parent company JPL, has created a new Experiential Lab to grow in-person and online engagement with prospective students and campus communities.
PASKILL and JPL work together to help clients create next-level on-campus events, commencements, galas, and tours as well as virtual events.   The Experiential Lab showcases technologies like Virtual Reality (VR) and Augmented Reality (AR) that can also be used at recruitment events and remote sites to give prospective students a feel for what it's like to be there.
According to PASKILL President Jim Paskill, experiential technology will only expand in higher education as institutions strive to offer cutting-edge programs to engage student learning across disciplines. Arizona State University recently invested in virtual reality labs for its biology program. A Niagara Community College professor is using the technology to teach real-world first aid training. Southern Utah University recently hosted a summit on virtual reality in higher education.
"Our brand tagline is Innovating Enrollment Success because we embrace new technology and its influence on our marketing and thinking across services. This on-site lab is ideal for people less familiar with what's possible to get a hands-on opportunity to ask questions and get inspired," says Paskill.
The Experiential Lab demonstrates multiple ways to differentiate institutions from others a prospective student may be considering.  Beyond in-person events, the Experiential Lab features ways to make virtual open houses and yield days more memorable with interactive engagement and gamification. Visitors can also step inside a virtual experience in the metaverse to get a feel for what's possible.
Now open for enrollment marketing leaders and other PASKILL partners to tour and use, the Experiential Lab is based in the company's Harrisburg office.