Higher Ed Advocate Joins Firm as Senior Digital Art Director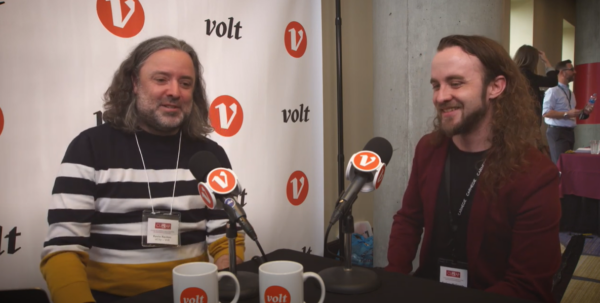 Former Temple University Creative Director Zac McGroarty of Philadelphia has joined enrollment marketing firm Paskill as Senior Digital Art Director.
As part of JPL Integrated Communications, McGroarty's role will support several higher education clients, including Spelman College and Reinhardt University.
The Art Institute of Philadelphia (AIPH) graduate previously worked for Drexel University's LeBow College of Business as well as various Philadelphia agencies and served on the American Institute of Graphic Arts Youth Panel on Education Advisory and the AIPH Alumni Advisory Board.
Currently, McGroarty is a member of the Board of Directors for prominent higher education association, CUPRAP. Founded in 1980 as the College and University Public Relations Association of Pennsylvania, CUPRAP now represents 350 higher education professionals from 100 institutions beyond the keystone state. PS&L is a sponsor of the organization's annual spring conference in Lancaster.
"Between my time in higher education and my involvement in CUPRAP – I have heard many conversations about appealing to next-gen students who are cost/debt aware and questioning the value of a four-year degree," says McGroarty. "While I think these will always exist, I am excited about the conversations around certifications, upskilling and more modular education models that might shift the ballgame entirely. Institutions have an opportunity to view the enrollment cliff not as a death knell, but as a chance to transform and pivot."
As part of JPL, Paskill has hired several higher education marketing professionals, including representatives hailing from Drexel University, Furman University, Rutgers University, St. Joseph's University, and Wilkes University.