Cultivating Diversity: How Agencies Help Drive a Diverse Applicant Pool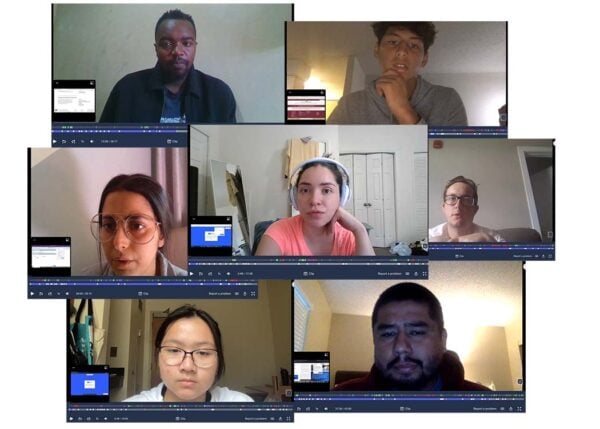 Diversity, Equity, Inclusion, and Belonging have become critical aspects of higher education. Colleges and universities are recognizing the importance of fostering diverse student populations, as it enriches the educational experience.
At Paskill, we understand the significance of generating a diverse applicant pool. By partnering with the right agency colleges can leverage advertising, branding, web solutions, and communications to attract and engage a diverse range of students.
Targeted Advertising:
Segmentation and targeting are strategies for reaching diverse audiences effectively. Paskill can assist colleges in identifying key demographic groups and tailoring advertising campaigns to resonate with each segment. By using data-driven insights, we create personalized messages that speak to the unique needs and goals of different populations. This approach ensures that colleges reach a diverse set of potential applicants through various channels.
Inclusive Brand Identity:
To attract a diverse applicant pool, colleges must establish a brand identity that resonates with various demographic groups. This involves showcasing the institution's commitment to diversity and inclusion through marketing materials, website content, and social media presence. By highlighting an assortment of student experiences, multicultural events, and inclusive policies, colleges can create an environment that welcomes all prospective students.
Web Solutions for Accessibility and Inclusion:
A college's website is a primary touchpoint for prospective students. As mentioned in our recent webinar, Paskill can help colleges optimize their website to ensure inclusivity and accessibility. Our teams are experienced and knowledgeable in all aspects of ADA compliance and the most up-to-date WCAG standards. By providing a user-friendly experience for prospective students and families, based on their digital preferences and needs, colleges can set the tone for belonging and engage a community of students from all backgrounds.
Communications:
Communications play a vital role in engaging with prospective students and nurturing relationships. Paskill can assist in developing targeted communication strategies that resonate with diverse populations. By tailoring messages to address the interests and concerns of different student segments, colleges can build meaningful connections and drive applicants.
When I led the marketing efforts at Northern Virginia Community College, I knew how we reached out to different student audiences mattered and how they related to our messaging influenced the decision to attend.
While it was up to our campus experience to ensure how welcome and connected students felt, every marketing decision was influenced by DE&I in order to help build diversified classes and set the tone of belonging. An effort that is complex and requires a lot of attention and support we didn't always have internally but were able to prioritize with the help from a partner agency.
In an increasingly diverse world, colleges must strive to attract applicants from all kinds of backgrounds. By partnering with Paskill, colleges can better leverage advertising, branding, web solutions, and communications to appeal to a variety of prospective students.
Through segmentation and targeting, colleges can be sure messaging resonates with multiple audiences, ensuring their commitment to diversity and inclusion is reflected in their students and campus community.
Connect with us today to discuss how we can help increase diversity in your applicants. Together, we can cultivate a truly inclusive learning environment.