Harrisburg University Philadelphia Campus
Make way for the new industry innovator in town.
This small private institution made impressive headlines with its bold approach to higher education enrollment strategy. One venture expanded the brand through a remote campus in a city with strong competition: Philadelphia. Through compelling creative, bold messaging, and innovative media mix tactics, enrollment goals were met and brand recognition improved.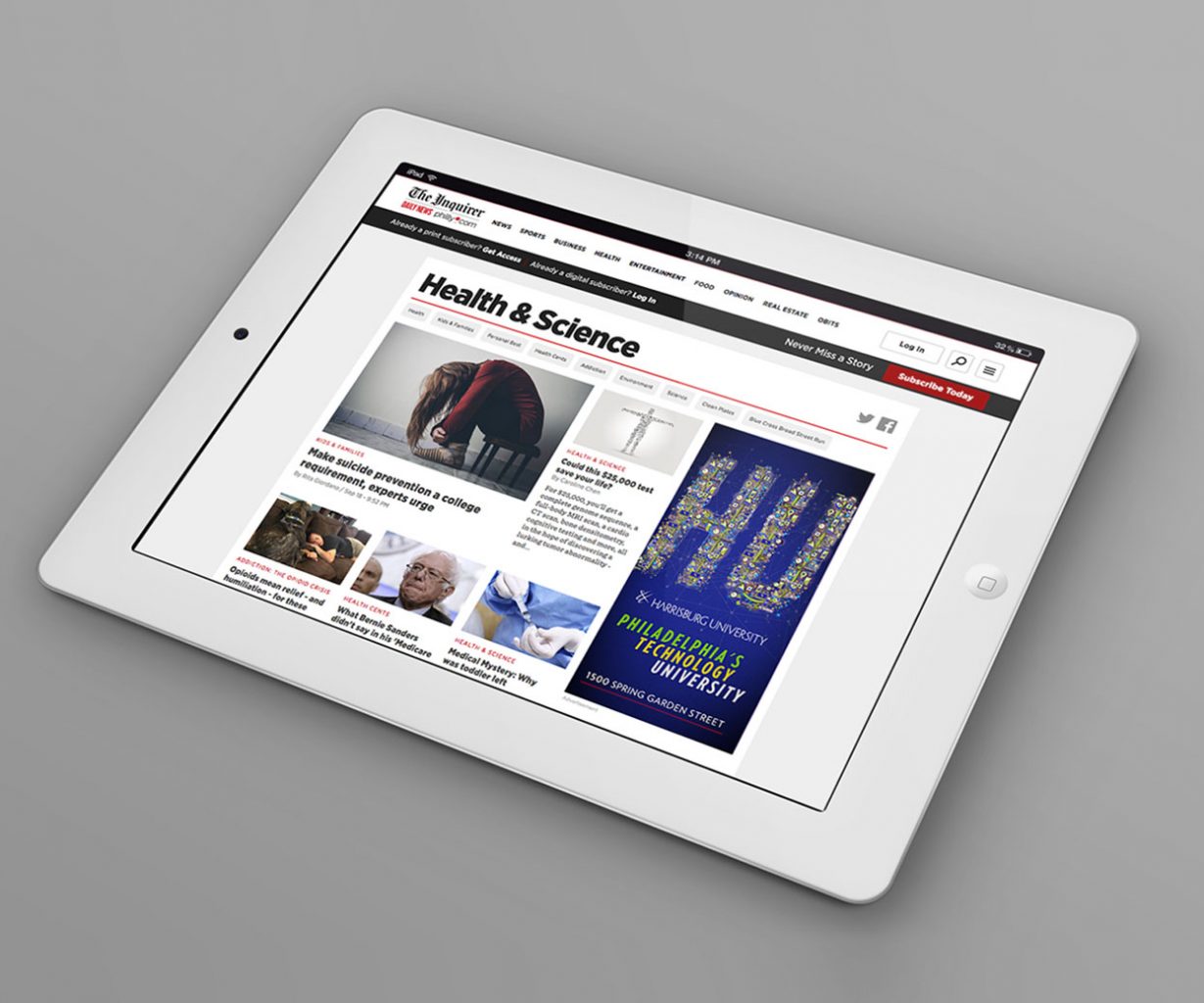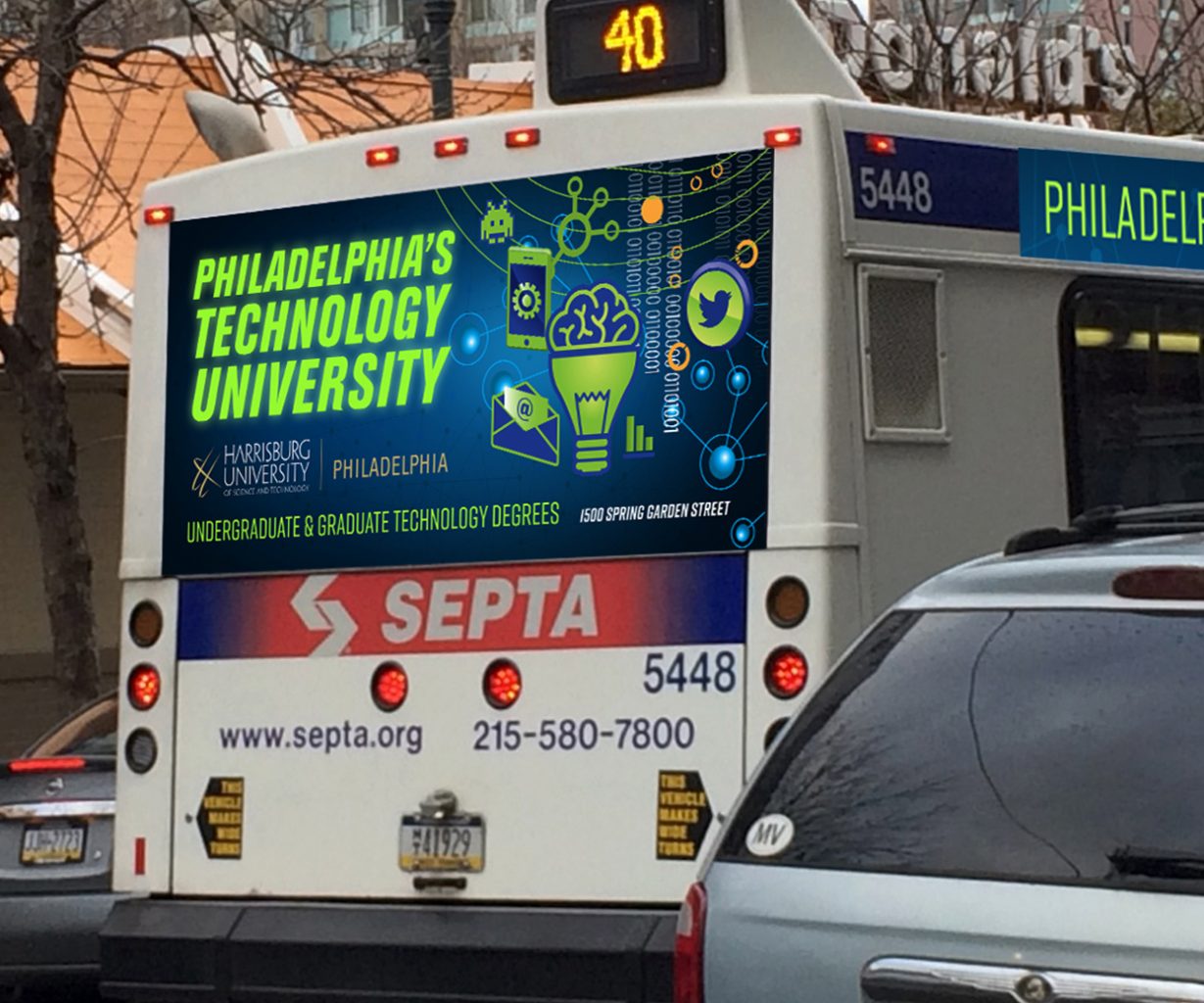 When higher education is succeeding.
Higher Education is changing indeed, and for Harrisburg University of Science and Technology (HU) it is changing for the better. Recently the Chronicle of Higher Education featured the story, "A Small University Saved by Big Plans." Just some of the wins articulated included increasing revenue by 10 times in five years and growing enrollment in that time period from 350 students to 6,500 students. Impressive growth to showcase and among those initiatives, is HU's new campus in Philadelphia, located across the street from the city's the largest public institution of higher education.
Our Philly roots run deep.
An advantage to living in the proximity of our higher education partners is experiencing the energy (and results) of campaigns in action. While Paskill supports the digital and traditional advertising efforts of numerous colleges and universities across the country, our knowledge of the Philadelphia market is in-depth and unsurpassed.
Paskill is proud to deliver comprehensive media campaigns for the HU Philadelphia campus, which includes transit, social, SEM, retargeting, and more. Two campaign components target neighborhoods inside Philadelphia, and regions immediately outside of the city. The creative's bold design transforms buses and utilizes animation on transit shelters and retargeting and geofencing connected prospective students traveling on or near campus with a new way to study and excel in science and technology.

The first campaign created for this higher education partner not only was recognized with a 2018 Educational Advertising Award, results from the integrated marketing campaign also included achieving enrollment goals.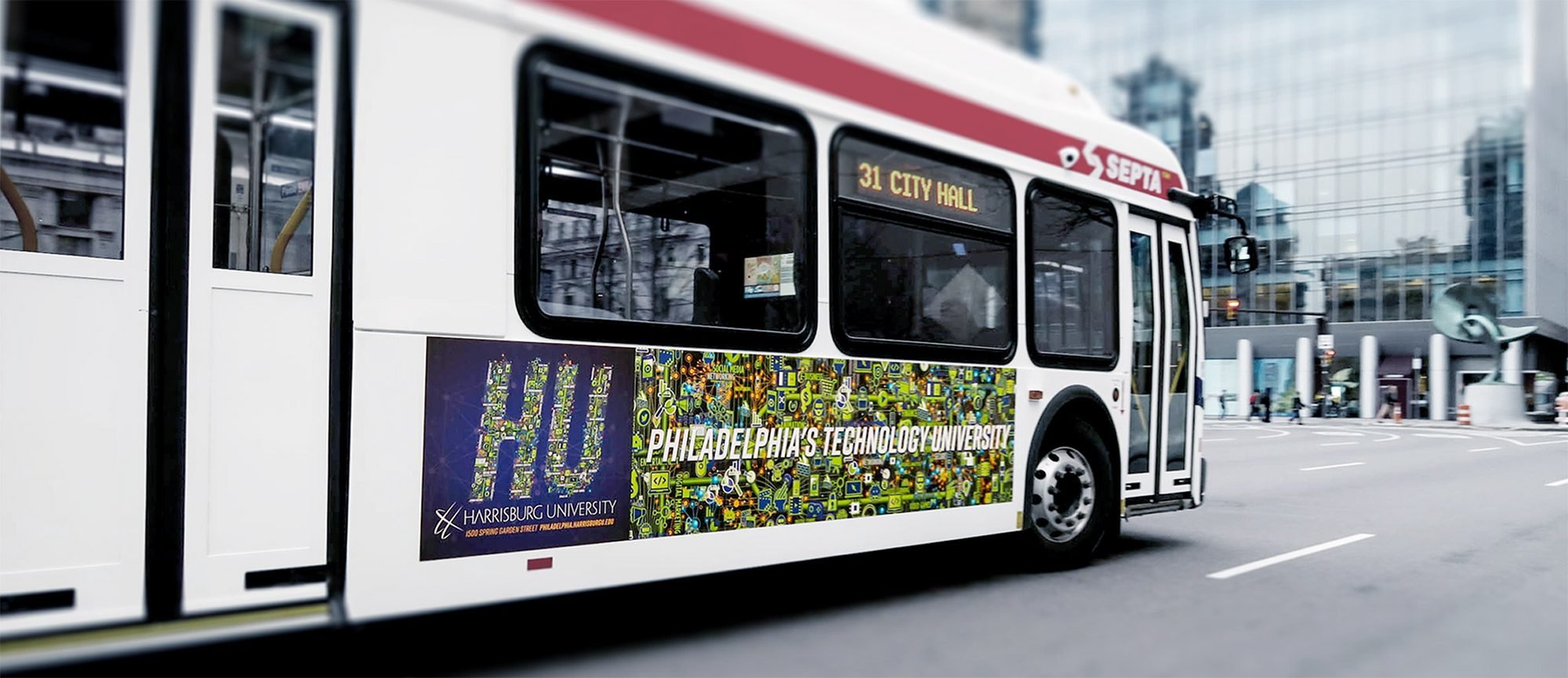 Related Topics
Lead UX Strategist will present "Does Your Website Work for First-Generation College Students?" during the eduWeb Summit in Washington D.C.
In partnership with parent company JPL, Paskill has created a new Experiential Lab to grow in-person and online engagement with prospective students.